Adrienne Hersch Properties
Welcome Home
Offices in Gauteng
---
Selected Property For Sale with Adrienne Hersch Properties
---
From search to signing, we're there for you.
Who is Adrienne Hersch Properties? Launched in 1991, Adrienne Hersch Properties is a technology-driven real estate company with offices in Gauteng and expanding nationally. Adrienne Hersch Properties provides comprehensive real estate services, combining exceptional agents with best-in-class technology to make the process of buying, selling, or renting a home intelligent and seamless.
Adrienne Hersch
Founder & CEO
Adrienne Hersch Properties has reinforced its position as a brand that aligns itself with the values and aspirations of its clients.
Who are Adrienne Hersch Properties Agents? Our Agents partner with you throughout your home search or sales process, providing expertise and deep local knowledge. On a home search, your agent will help you select homes to visit, accompany you on visits, and provide expert insight on everything you see. They'll also help you apply for your new home. For home sales, our agents will evaluate the market and recommend an asking price for your home, set the exposure strategy for your home to ensure the right people know you property is for sale, and advise you through each step of the process from listing to post-sale.
---
Featured Agents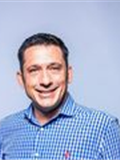 Gregory Isaacman
Adrienne Hersch Properties, Adrienne Hersch Properties Houghton Office
26 Properties
---
Adrienne Hersch Properties
News and Articles